Our software solutions are a key focus area. We deliver strategic & custom solutions for hospitals.
Hospitals increasingly struggle to balance medical innovations against challenges of data management, patient care and workflow efficiency.
Software solutions from Esbee Dynamed enable hospitals to leverage technology and improve patient outcomes.
Digital CSSD
Pivot Smartflow™ – A digital platform to track  surgical instruments, devices and more for seamless patient care.
Single Use Device Tracking
Implement a JCI compliant Single Use Device reprocessing policy with barcodes, for enhanced patient safety.
OR Integration Solutions
Seamless integration of video and data sources for capturing, streaming, sharing, editing, archiving for all types of operating rooms – major and minor.
Realtime Location Systems
BLE Beacon based asset tracking, patient tracking, way finding and navigation solutions.
Our flagship offering, Pivot Smartflow™ streamlines surgical instruments through unique ID, minimizing the uncertainties of instrument inventory management, adding value to patient safety and effective time and resource management.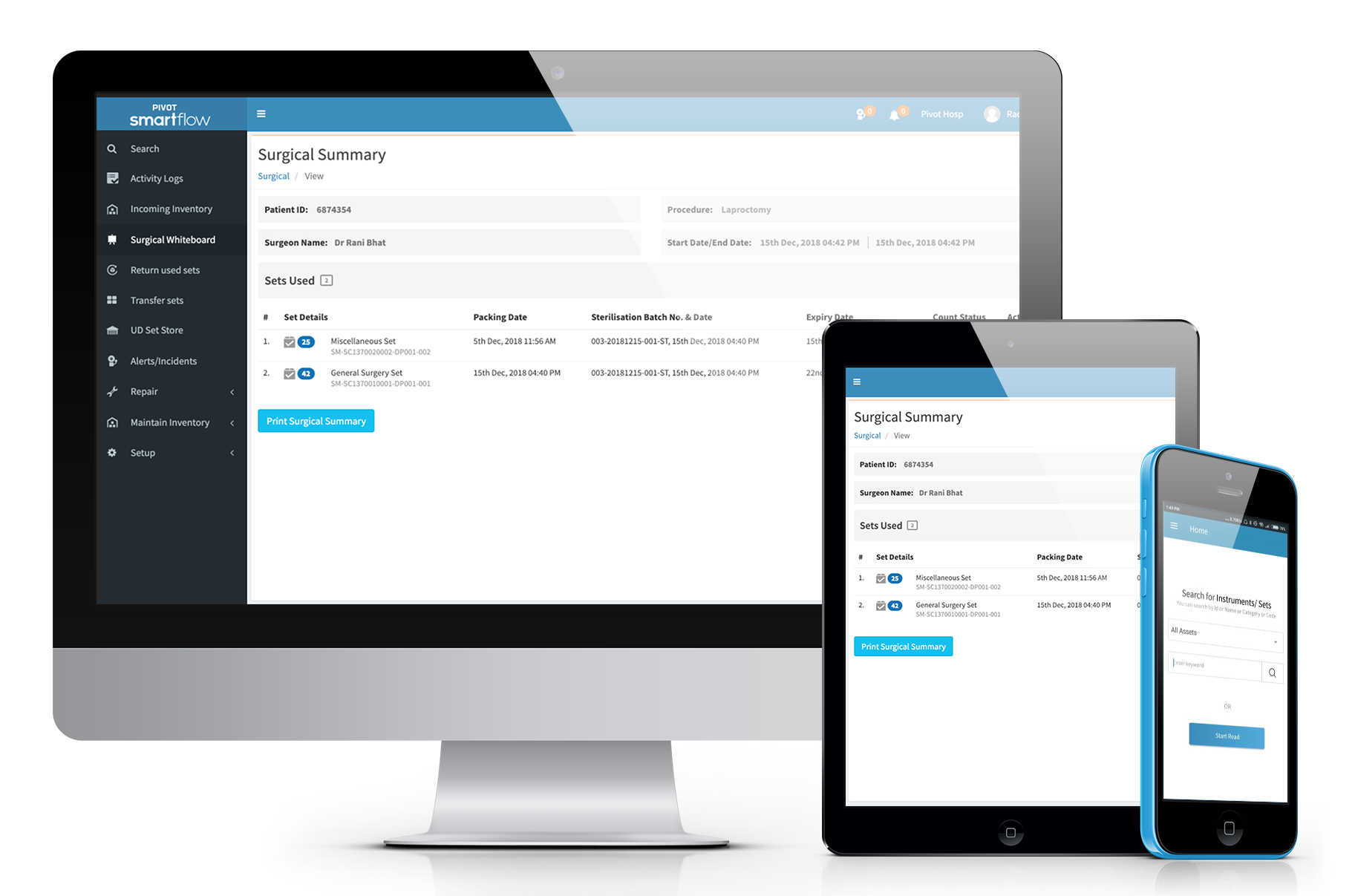 Some of our esteemed clients